I have a confession to make – I love unboxing videos. There's nothing more satisfying than a slow reveal of a new Barbie or a LEGO set on YouTube before you saw it in real life. It's a deeply phenomenological fan feeling that I find hard to voice but very important.
Last week I presented at Comfor 2020, organized by an amazing network of comic and media scholars. Objects, from toys to comics, were a key topic. Why do fans love to have a physical comic? Why do they surround themselves with "stuff"? We debated, among others, the agency (and uniqueness) that a comic fan has. Let me share a few insights, but also talk about this topic more broadly from my own work.
Things and collections are satisfying, here's a few reasons why.
A Thing tells a Story
Objects are powerful, and part of the same eco-system and network as fans and consumers. There is little fan experience without them, I would argue. Whether we examine fashion, merchandise or everyday fan practices (e.g. a branded set of make-up, a Disney perfume) or comics, materiality matters. Objects tell stories and are a vital part of the fan experience. They remind us of the characters and stories that we love, and can represent them. It is no wonder that the interest in Thing Theory is growing in this postmodern consumer landscape.
For instance, during this Covid-19 transition, a facemask related to Star Wars or Jurassic Park, expresses something. It has a connection to a narrative, a sign, and allows a fan to embody that. Fiske called that "ennuncative fandom", and it's a powerful expression of fandom and identity.
Jurassic Park facemasks (C) WDWNT (2020)
Use and Misuse
An object has a purpose and is designed to be used in a certain way.  You can read a comic, drink from your Ducktales mug and bake in your Disney cake mould. That being said, fans might misuse or appropriate a thing. Jeans can be torn. That is not a neutral practice but an example which John Fiske understands as characteristic of excorporation, a process in which consumers might make an object their own and adapt it to their subculture. This is not just a critique of corporations, but a way of making an object your own.
A more visceral example of appropriation that we heard about at Comfor 2020 was how the creator of Comicsgate actively tore apart comics in front of the camera. Christopher Pizzino presented his insights on the movement, based on analysis of many of the videos and other messages that one of the key figures send out. Pizzino's description of how comics were torn apart slowly to make a statement schocked many of us that were present. Modern comics were literally reframed as waste by this movement.
Objects, in other words, can be used, misused or downright destroyed.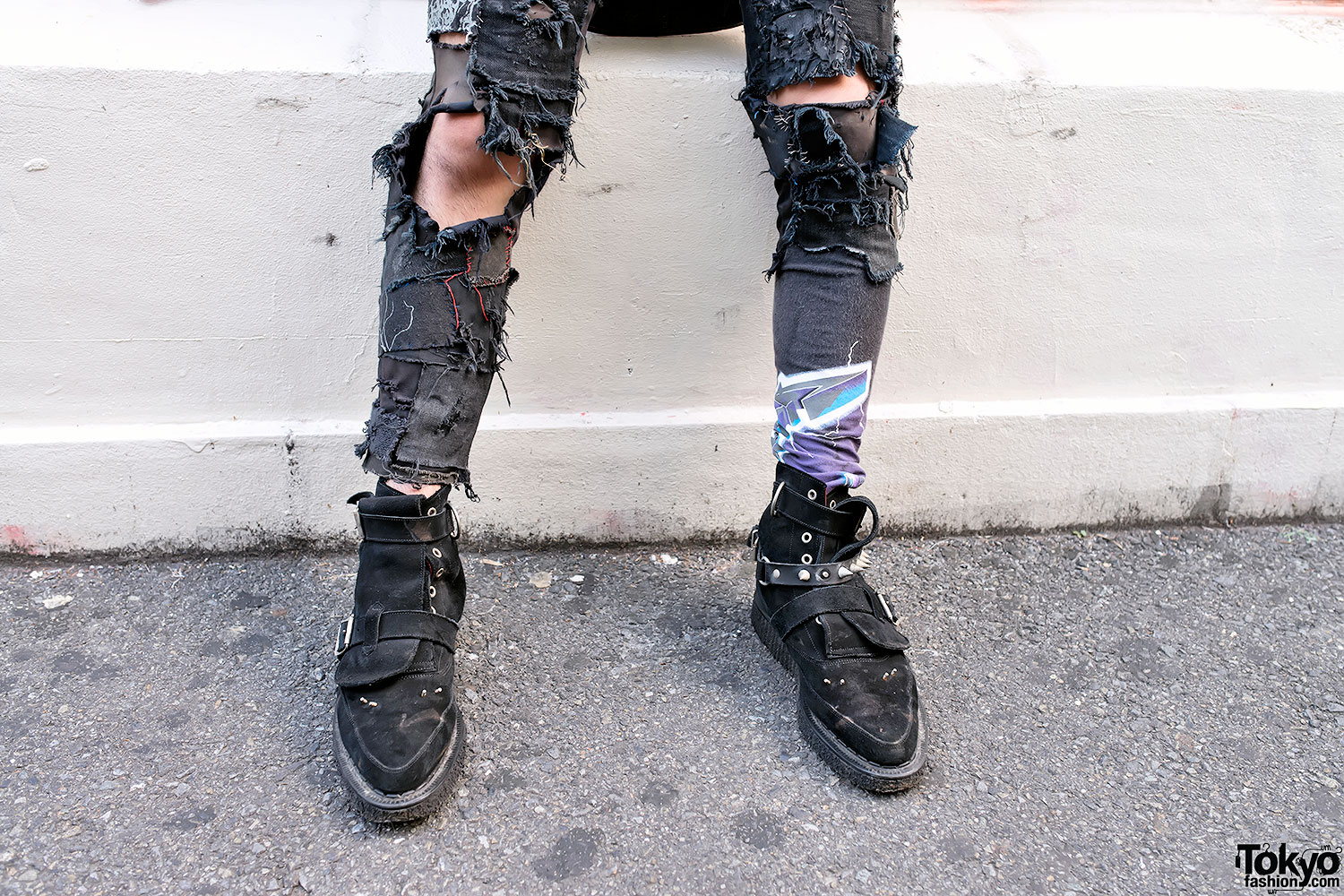 Collections and Networks
Stuff is a network and an assemblage, Henry Jenkins emphasized during his keynote at Comfor 2020. Its connections and relationships make it different from a thing, which is a singular object, examined on its own. Jenkins zoomed deep into the materality of comics – how is stuff represented in comics? How can we read comics as stuff? Collections were a key part of his argument. He drew many parallels to the personal collections of the past, like wonder cabinets.
Objects circulate in networks as configurations, as collections. Collecting matters to fans, and one of my favorite books about this is Cult Collectors by Lincoln Geraghty. In his introduction he writes: "The collecting of popular culture has never been more popular, as more things are produced and the media landscape continues to grow everything becomes collectible"  (p. 2). In other words, this practice is growing and stories need to have merchandisable characters. The toy controversy around Baby Yoda and its IP is just one example of this. While fan merchandise and objects are booming, companies want to keep the official production of characters-as-things close to home.
Affective Things
Things also comfort us. They hold memories. In Productive Fandom, among others, I wrote about the importance of things before in my work on cosplay and affect, and how we need to consider material much more in fandom. As fans, we curate and handle our cherished objects with care. A LEGO brick, a barbie doll or an old record has immense value to us. An old comic is a treasure. A cheap perfume branded by Elsa with Frozen can mean more to a fan than a Chanel one.
I'll just link Taylor Swift's Cardigan here because it sums this feeling up nicely if you ask me. The song is part of Folklore, a unique album released during the Covid-19 pandemic. The song reflects those 2020 moods – a desire for intimacy, closeness and a longing for past times. The cardigan is symbolic of warmth and love. It's tactile and soft on your skin: "And when I felt like I was an old cardigan \ Under someone's bed \You put me on and said I was your favorite".
A thing, in other words, makes you feel.
Responsible and Sustainable Things
Objects are not only enscribed with love by their consumers though. They are commodities, often produced by factories, and part of a capitalist system. A material media studies needs to go hand in hand with a critical look at the brand and corporations that produce these objects. Stuff is not just part of our networks as an actor, but also produced and designed in certain ways.
Stuff has a carbon foot print. These commodities are made in a context of capitalism that is not neutral, but exploitative, racist and gendered. Speaking of the before-mentioned face masks, a recent article by Minh-Ha T. Pham unpacks the global supply chain of face mask production during Covid-19 in local shops on Asia and on Etsy. This system is characterized by an overly racist stance towards labor and consumption, in which white women are considered experienced "crafters" and Asian women are seamstresses to be exploited. This unevenness nicely summarizes our global economy.
In other words, we need to ask the hard questions too, which cut to the heart of "things", consumption and agency:
How can discourses of objects as unique, affective and personal be reconciled with over-consumption and waste? How can we include environmental theory and sustainability?
How do fans reflect on, and potentially minimize, their consumption?
When is an item discarded or considered waste, and even wasteful, by a fan?
Where does the object end? Is a box and plastic that our figurine or comics comes in something to cherish or do we simply discard it?
What is the cultural lense through which we look at objects? For instance, a manga TP is more likely to be considered waste in Japan than in Europe.
These are just a few questions that I grapple with, also as I begin to study larger discourses around sustainability and fandom, including trend such as eco-cosplay. In general, objects and consumer agency require more theorization in fandom, and from different angles. It is great to see that more textually oriented disciplines, like comic studies, also help pave the way for such discussions.